Geoinfotech Drone Mapping Deliverables for Mining Projects
---
Geoinfotech Drone Mapping Deliverables for Mining Projects
Hazard identification: We can inspect hazardous areas of a mine site, reducing the risk to human workers. We can also monitor the progress of mining operations, ensuring that safety protocols are being followed.
Water and sediment flow monitoring: We can survey and analyze the water flow, accumulation, and sediment flow within the site are essential that induce operation disruptions and hinder or stop the mining sites. Our GIS team transforms data into Digital Elevation Maps (DEM), detailed Drone Imagery, and machine learning to trace water flow and tailing ponds. These representations solely assist managers in ensuring safety and adequacy.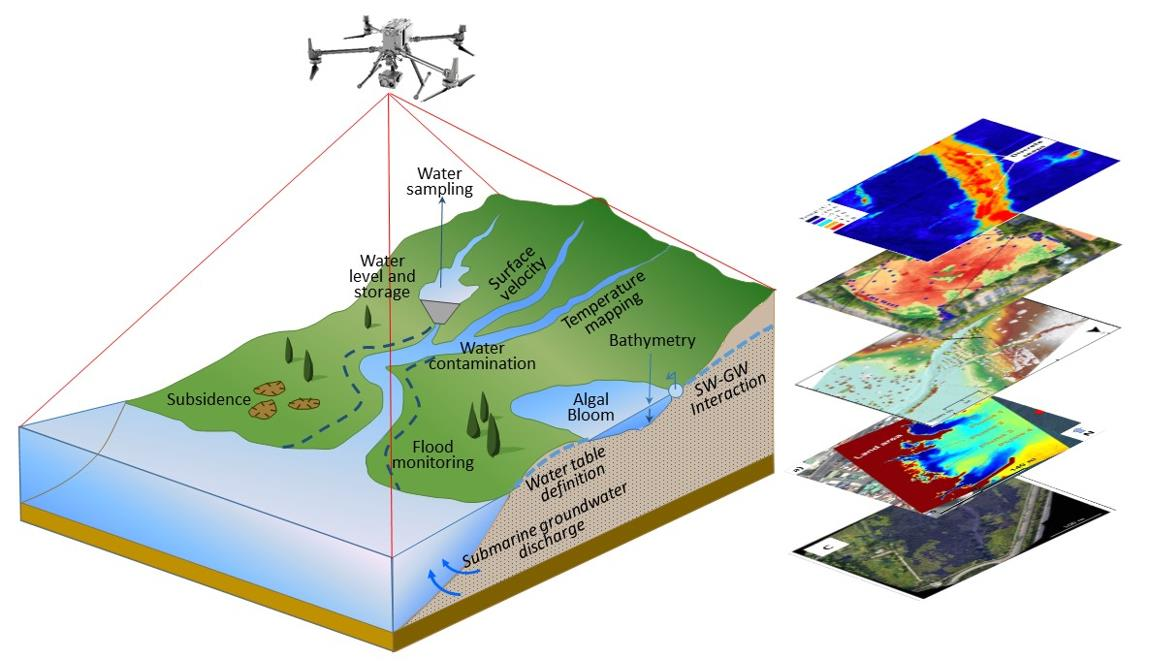 Environmental monitoring: We can monitor the environmental impact of your mining operations, such as water quality and land use, and land cover classification, we can also estimate the area size of land classification within the site.
Tailings Dams Monitoring: Working with mining company planners, we promptly collect and present drone data to systematically monitor essential mine features such as
Slopes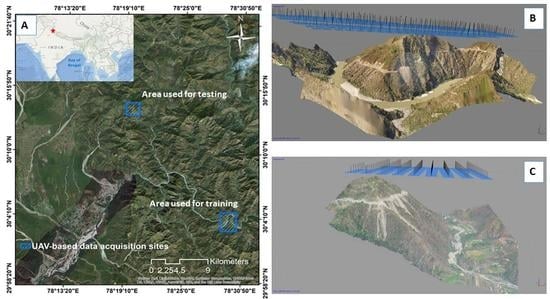 UAV (Unmanned Aerial Vehicle) Inspections. Our drones can accumulate imagery of the dam to generate 3D Digital Elevation Models (DEM) of the dam for in-depth analysis. Timely monitoring of Tailings Dams conducted through aerial photography can go far in preventing tragedies like the Brumadinho site in Brazil.
3D Point Cloud: Through our drone data, we can mirror this information as a densified point cloud. In a 3D Point Cloud, each point comprises Geospatial (X, Y, Z) and several color information. 3D point clouds are said to produce precise data, excluding the distortion in 3D mesh models. 3D point cloud, which is known as industry-standard software, contributes highly detailed models for distance (slant and horizontal), area, and volume determinations.
Ortho-mosaic Maps: An Orthomosaic is an extensive map-like image acquired from geometrically correcting an aerial photograph. These revisions include lens distortion, camera tilt, perspective, and topographic relief. Each pixel on the image comprises 2D and 3D geo-information (X, Y) and is capable of immediately obtaining precise measurements. Orthomosaic maps enable us to measure the area, volume, and distance of projects accurately.
3D Textured Mesh: Using the Point Cloud, we can produce the 3D Textured Mesh, a surface composed of triangles. It is an accurate reflection of the area's edges, faces, vertices, and texture captured by the drone and diminishes the gap between points on the point cloud and the surface. This model is fit for projects that require visual inspections or public involvement.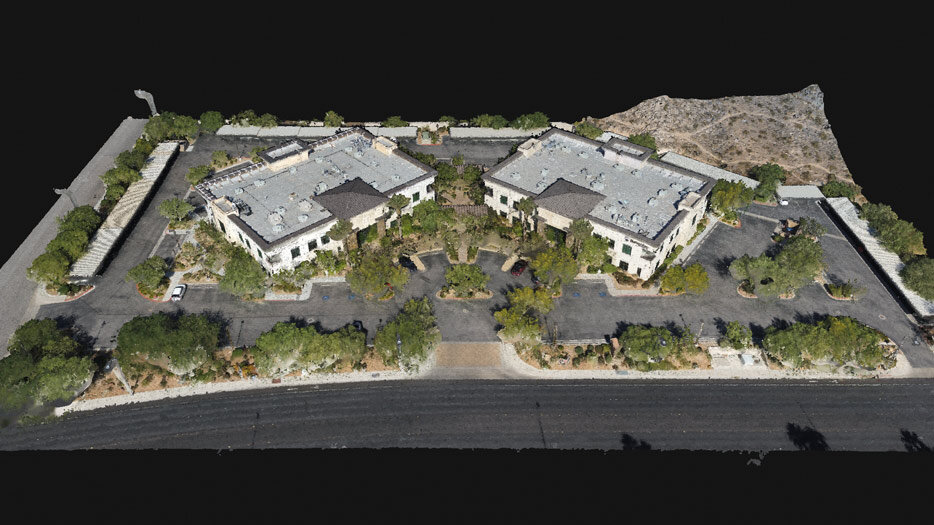 Digital Terrain Model (DTM): Drone images are often utilized to generate Digital Terrain Models (DTMs), wherein each pixel comprises 2.5D data (X, Y, and Z values of the highest elevation). For an accurate DTM, there must be sufficient overlapping linking each collected image. The Digital Terrain model yields high-speed and efficient calculations.
Our skilled GIS crew produces various GIS maps like DTM, 3D Models, 3D Point Clouds, color Slope Maps, etc. to provide excellent and valuable knowledge such as length, slope, and turning angles to mine managers. With this information, our clients can optimize the roads and significantly diminish fuel costs for moving materials out of mining sites.
Contour Maps
13. Digital Elevation Model (DEM)
14. Digital Surface Models (DSM)